Klapping
︎2017
A nocturnal pilgrimage to an out-of-bounds football court. Synchronised breathing, ritual dances, obscure football history, acclamations, refrains and Cruyffian* technique.
Flirting with a scary boundary between fiction and reality, Klapping is a new urban movement form founded by Feras the Shield and Maestro Ahil. They initiate the audience into this strange, but familiar, new form; Starting with its history, moving through foundations and fashion codes and arriving at the euphoria of a battle, over the course of the evening the audience is initiated, beginning their transformation towards football deity. By bathing/immersing in football paraphernalia and reveling in the energy of the court, Feras the Shield and Maestro Ahil guide the audience through this search for profound spiritual significance in the idiosyncratic codes and rituals of football.
*Cruyffian refers to concepts developed by the late, Dutch, footballer, Johan Cruyff.
︎
︎
Collaborating Firsts : TK Floorwork(AU), Utility Mahy(UK/SL)

Collaborating Rezzies/Youth : Junior the Enforcer(NG), Nipat the False 9(TH), Supersub Oumar(BE), Fast-feet Jess(BE), Right-Back Bilal(BE), Marouane the Marshal(BE), Fantasista Erick(PE/AU), Yasmin the 7(AU), Wingback Jackson(AU), Justs the Pitbull(LV), Richards the Marshal(LV), Alberts the Assister(LV), Touchline Aigars(LV), Mastermind Jo(AU), Coordinated Allira (AU), Quick-hands Chandler, Freestyle Dylan, Calm Janie

Costume Design-Outside Eye : Anne-Catherine Kunz/// Sound Design : Warren Abela, Maya Mertens

First Development Dramaturgy : Kristof Persyn/// AU Producer : Matt Prest///
EU Producer : Sandra Raes Oklobdzija,Robin vzw


Co-Creators/Firsts : Ahilan Ratnamohan [Maestro Ahil], Feras Shaheen [Feras the Shield]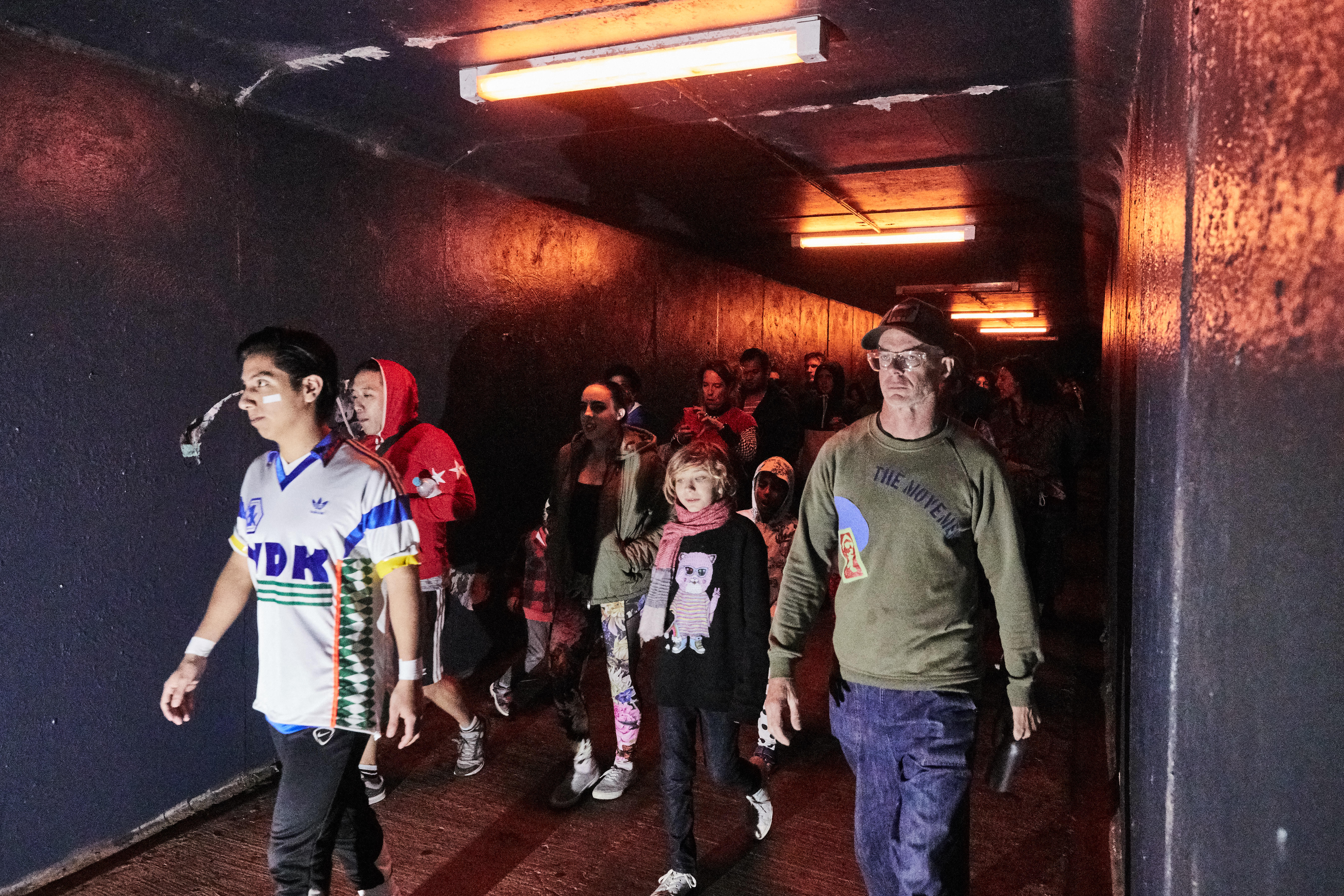 DATES
October 2017
MAF WIP COOP, Antwerp BE [work-in-progress]

October 2018
Ontmoetingscentrum Luchtbal, Antwerp BE [tryout]

October 2018
Nuit Blanche, Brussels [prémiere]

March 2019
Campbelltown Arts Centre, Sydney AU

September 2019
Homo Novus Festival, Riga LV

September 2019
Dansart Festival, Kortrijk BE

May 2020
Zürich Tanzt, CH [postponed]

September 2020
Kaaitheater, Brussel BE [season-long]

February 2021
New Annual Festival, Newcastle AU

May 2021
Zürich Tanzt, CH



Campbelltown Arts Centre commission, Nuit Blanche, A Cultured Left Foot co-production, with support from MAF WIP COOP, Monty, Ontmoetingscentrum Luchtbal & City of Newcastle.

KLAPPING has been supported by ArtsNSW.