Cross Cultures
︎2020
Pharrell Williams, halfpipes & football... Cross Cultures explores the fluid contemporary identities of 'Generation Y'. Street subcultures emerged as an expression of multicultural difference, defying traditional societal structures and enacting resistance. The environments and locations where street artists develop their craft are intrinsic to how street art is made. Born in Dubai to Palestinian parents and later, relocating to Western Sydney, Shaheen's practice speaks to the multicultural mix of Arabic and Australian forms of street culture and sport.
Motivated by Australian artists Ahilan Ratnamohan, Shaun Gladwell and UK writer, King Adz, Cross Cultures focuses on the subcultures of hip hop, skating, football freestyle and klapping to identify shared aspects of the urban body's figural and malleable language. Shaheen collaborates with Sydney-based street artists to illustrate 'street etiquette', movement vocabulary, fashion and found objects. He presents an emic expression that allows for the reinterpretation of street artists as alternate beings, no longer confined to the suburban settings of courts and skate parks. Instead, they find themselves in dialogue with art, practicing migration and carving an authentic existence away from commoditisation. Conversely, brands such as Red Bull and Nike have given street cultures a platform to further explore and create within their communities.
In blending elements of video, photography, dance with installations of readymade objects, abstract forms and durable materials, Cross Cultures represents the opportunity for sport and street cultures to transcend commercialisation and ratify themselves as art forms.
Dates
September 2020
'Sports Show', Pari Gallery Parramatta AU
February 2021
'No Show', Carriageworks AU
Created/Directed : Feras Shaheen///Featuring : DOBBY, Jackson Garcia, Tom Kentta, Yuki Tokimoto, Denver Elvis Ross, & Feras Shaheen///Music by : DOBBY ft. Feras Shaheen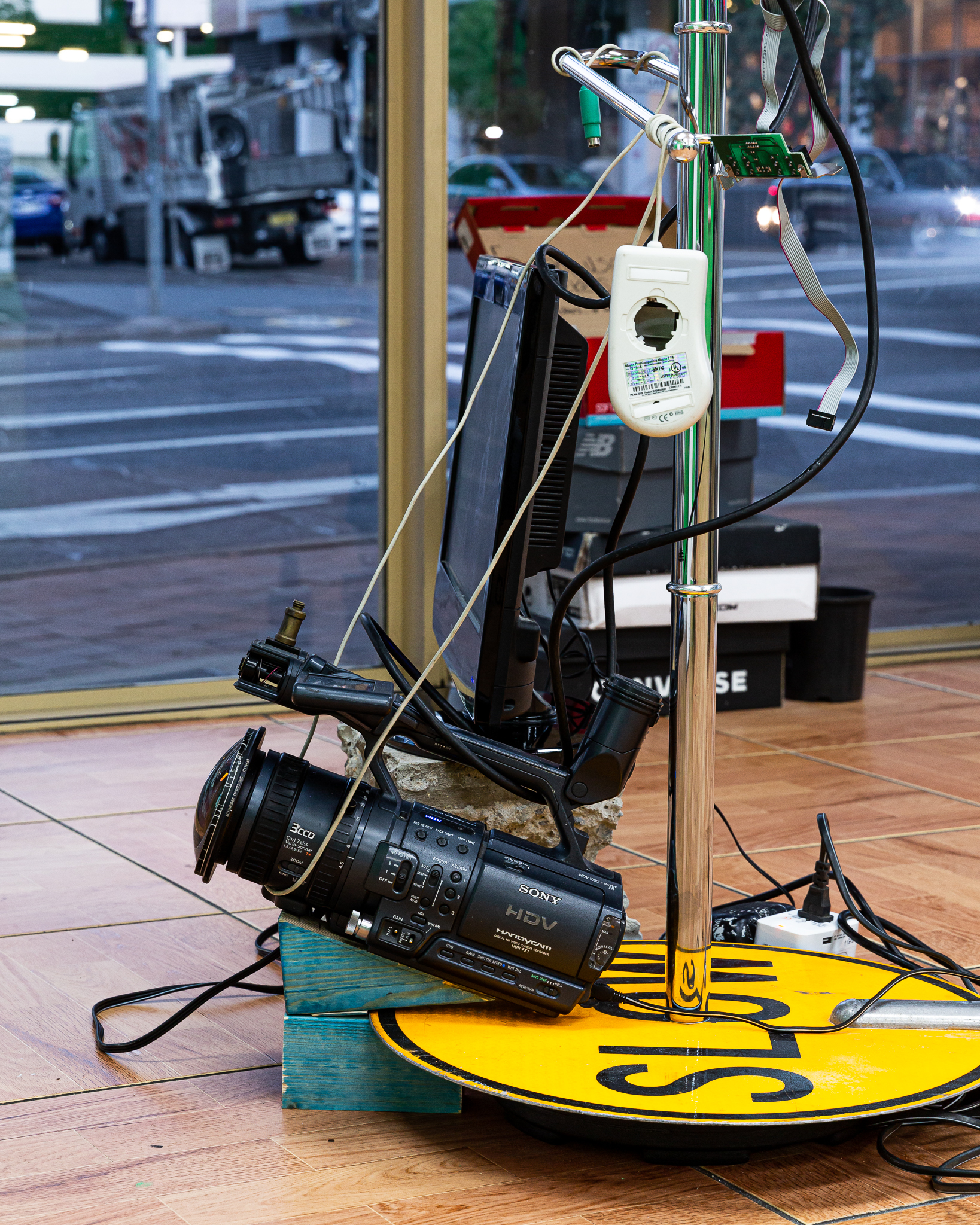 Another Mixtape, Single Channel A/V Installation, Duration: 19:26

City Rail Worldwide, polystyrene, alumigraphics grip outdoor floor sticker, vinyl and matte stickers (miscellaneous)

Kmart Worldwide, expandable foam and can (aluminum), Kmart frame, spray paint, silk tie, Sydney Trains hat, accompanying video 1min, h 90cm x w 60cm x d 23cm

Chris' Camera, Sony HDR-FX1 camcorder with MK2 fish-eye lens, traffic sign, plastic, aluminum, h 105cm x w 95cm x d 95cm









KickRoll™, football (Adidas), grip tape, metal skate trucks, polyurethane wheels, concrete, stickers (miscellaneous), h 26cm x w 22cm x d 21cm

Number 7, AC Milan replica polyester jersey with heat press vinyl, size XXL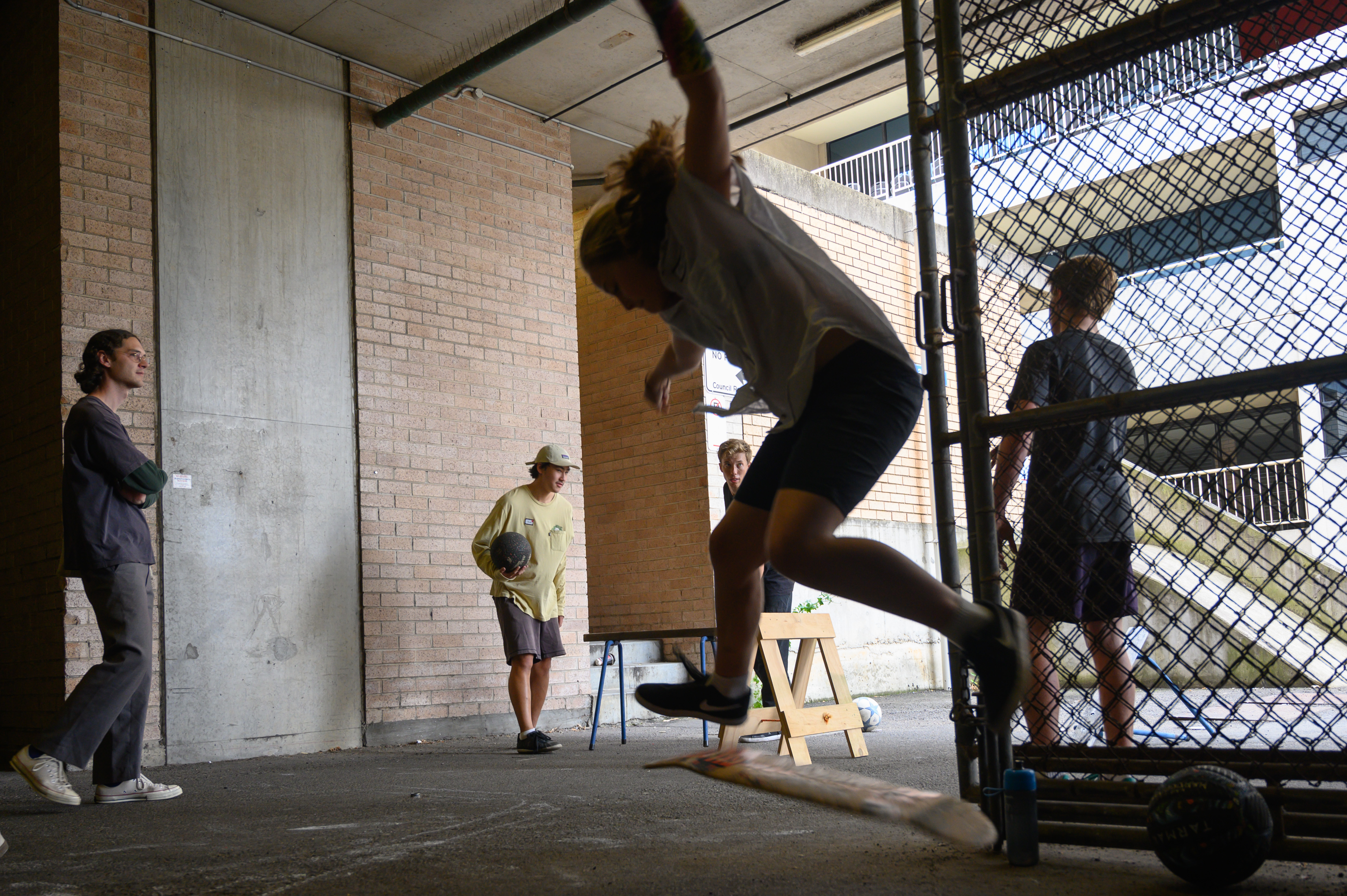 Cross Cultures was commisioned by Pari for 'Sports Show' curated by Rebecca Gallo, Talitha Hanna and Tian Zhang. This project has been supported through a City of Parramatta Council Community Grant and Carriageworks.